Posted Thursday, May 28, 2020 at 1:20am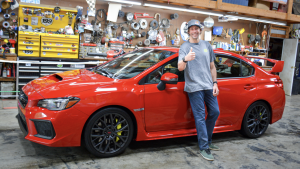 The tenth Gymkhana film was released a bit over a year ago to great fanfare. Ken Block has been releasing these automotive shenanigans videos since 2008's iconic Gymkhana Practice was uploaded to YouTube. That original video has over 16 million views and it knocked me square on my ass when I first saw it. After having done pretty much everything in a car in pretty much every locale you could want to all over the world, Ken Block is passing the torch to his former Rally America teammate Travis Pastrana.
If there's anything Travis Pastrana is known for, it's taking shit to the next level. He doesn't half-ass anything, and has a ton of automotive and motorcycle credits to his name to show for it, as well as a whole bunch of broken bones. He is undeniably the king of stunts, and deserves the Gymkhana mantle for a while. Who better? Nobody, that's who.
Read More..